We love to collaborate with local makers and artists! When you come into our shop, you'll see everything from jewelry and bags to artwork and stationery straight from creatives in Lynchburg, VA and the Blue Ridge area.

You can find some of our makers here on our site; others we carry exclusively in our brick and mortar shop! Here you can see some of their beautiful work, even if you're not in Lynchburg.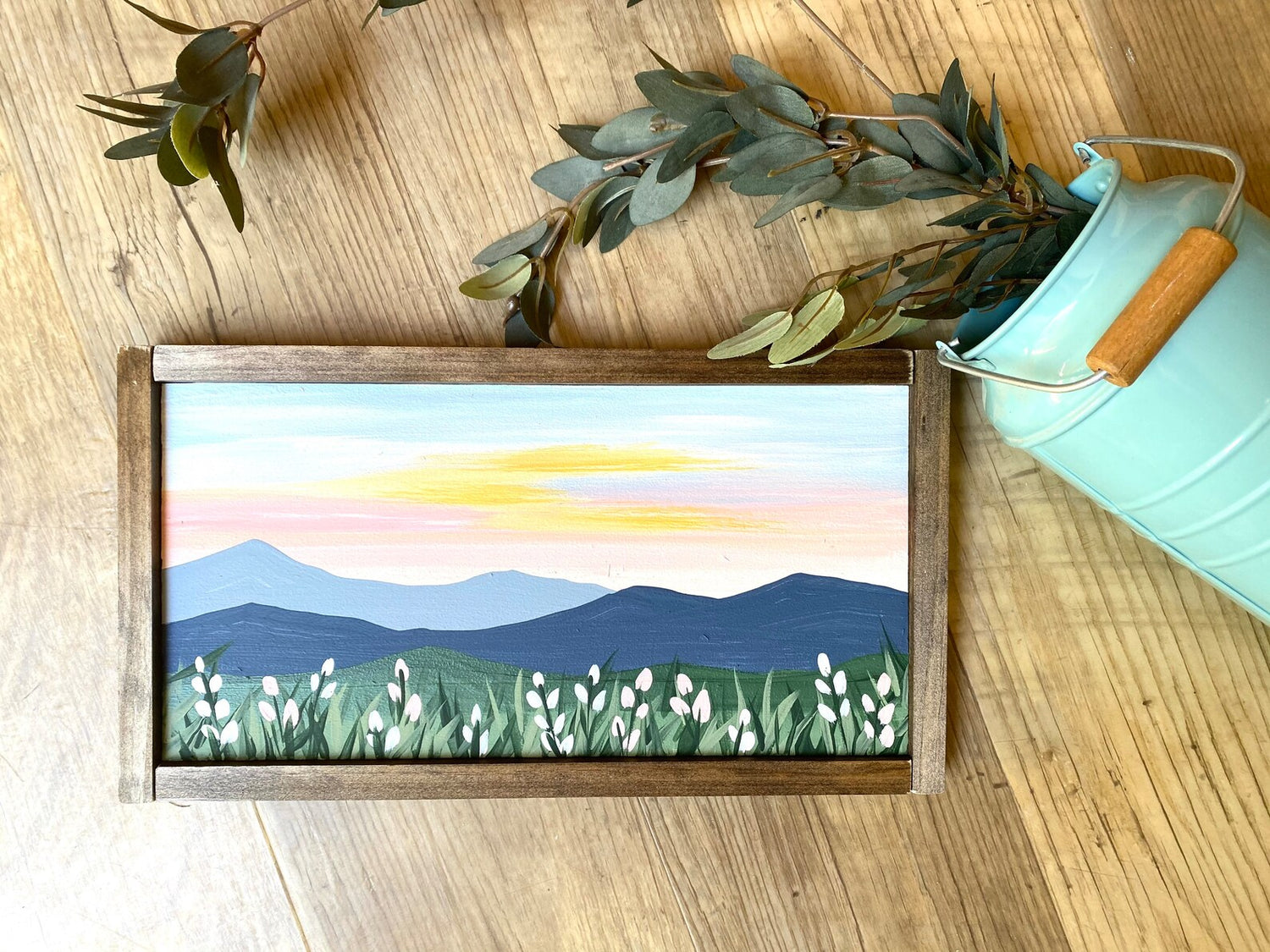 704 North Design Co.
April Chaidez's handcrafted paintings have always been a favorite for local and visiting customers. With her cozy colors and composition, she captures the Blue Ridge in a way that feels like home.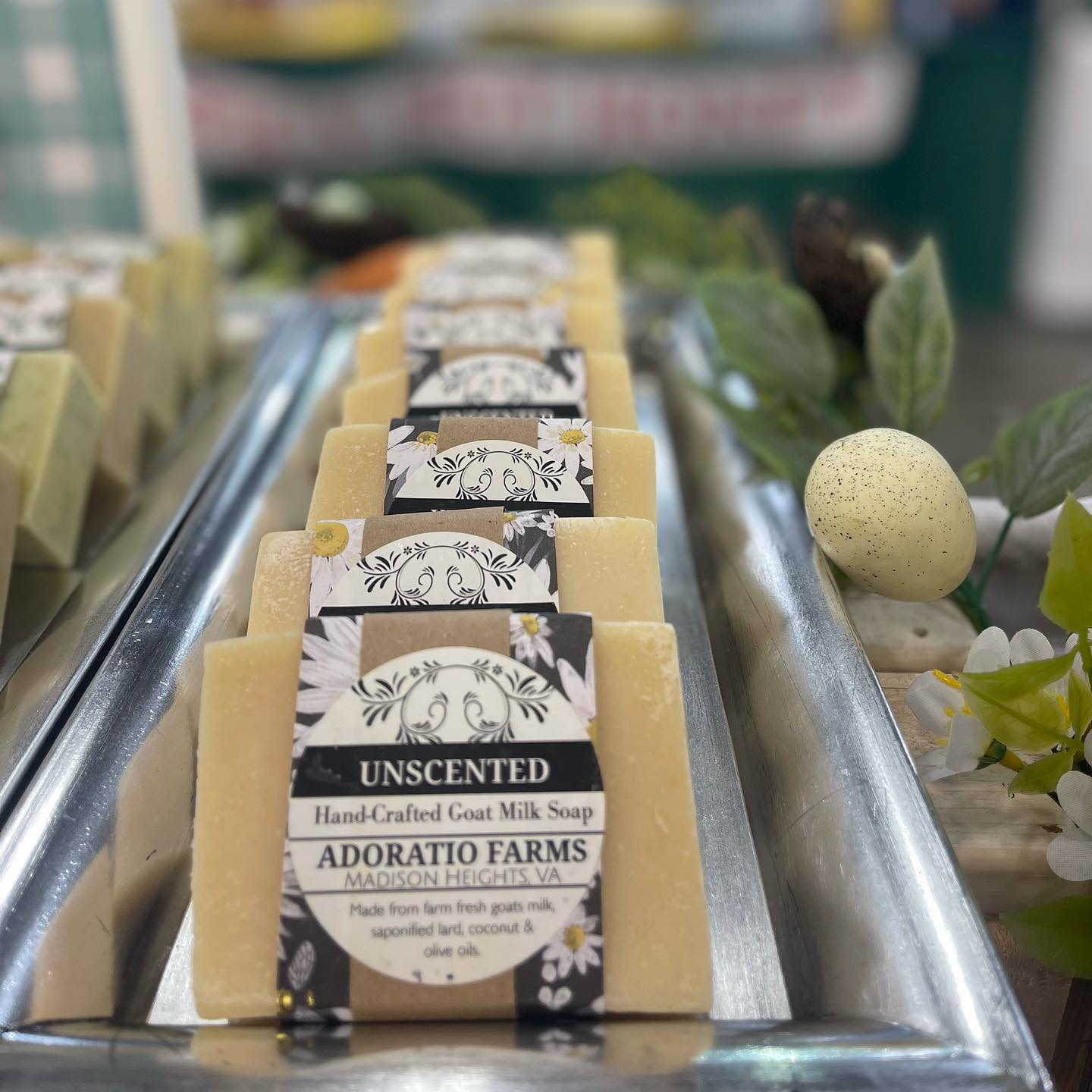 Adoratio Farms
We first met Wendy and the Adoratio Farms family at a market right across the street from our store, and we haven't looked back since!
With a small goat farm at their disposal, Adoratio creates sustainable goat milk products, including soap and shampoo bars, shave kits, laundry soap, lotions and body butters, lip products, and deodorant.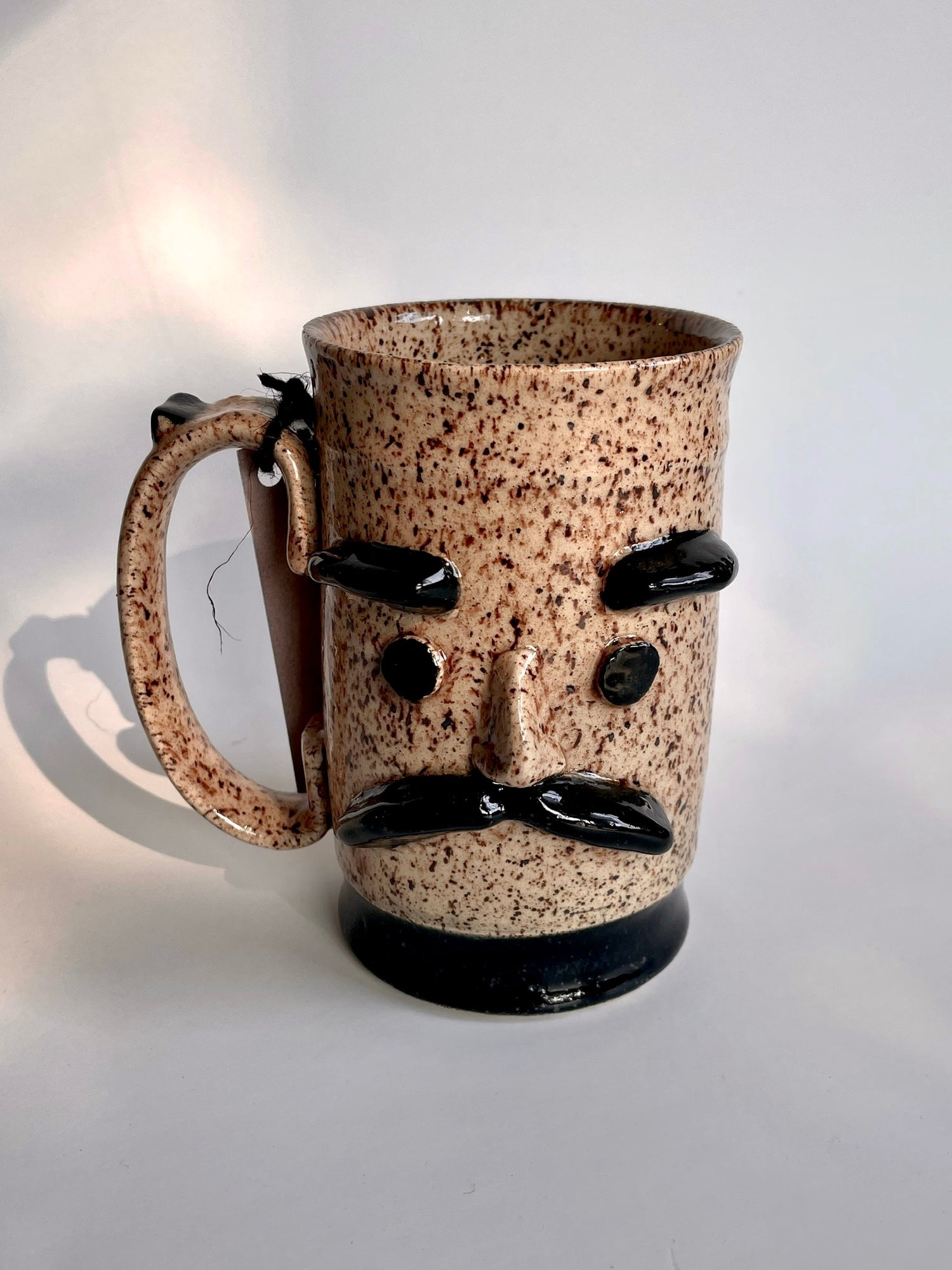 Blue Ridge Clay
Phillip is our youngest maker, but he's a magician with clay! His high-quality pottery has wonderful personality. The current customer favorite is, of course, his amazing face mugs!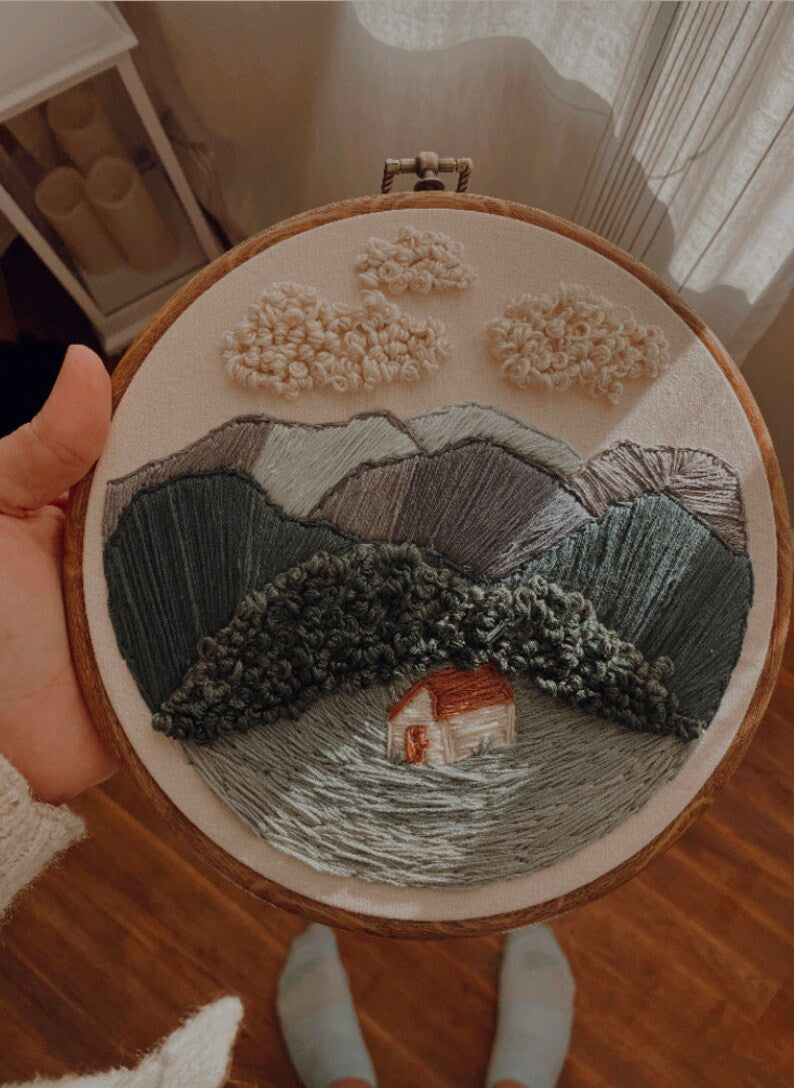 Campbell Creative Co.
Sara is a sweet mama of two. She has made everything from macrame goods to salt dough creations. We (and all of our customers) are particularly excited about her embroidery work. Sara puts the sweetest scenes on embroidery hoops, tote bags, and hats so you can have a bit of whimsy and beauty wherever you are.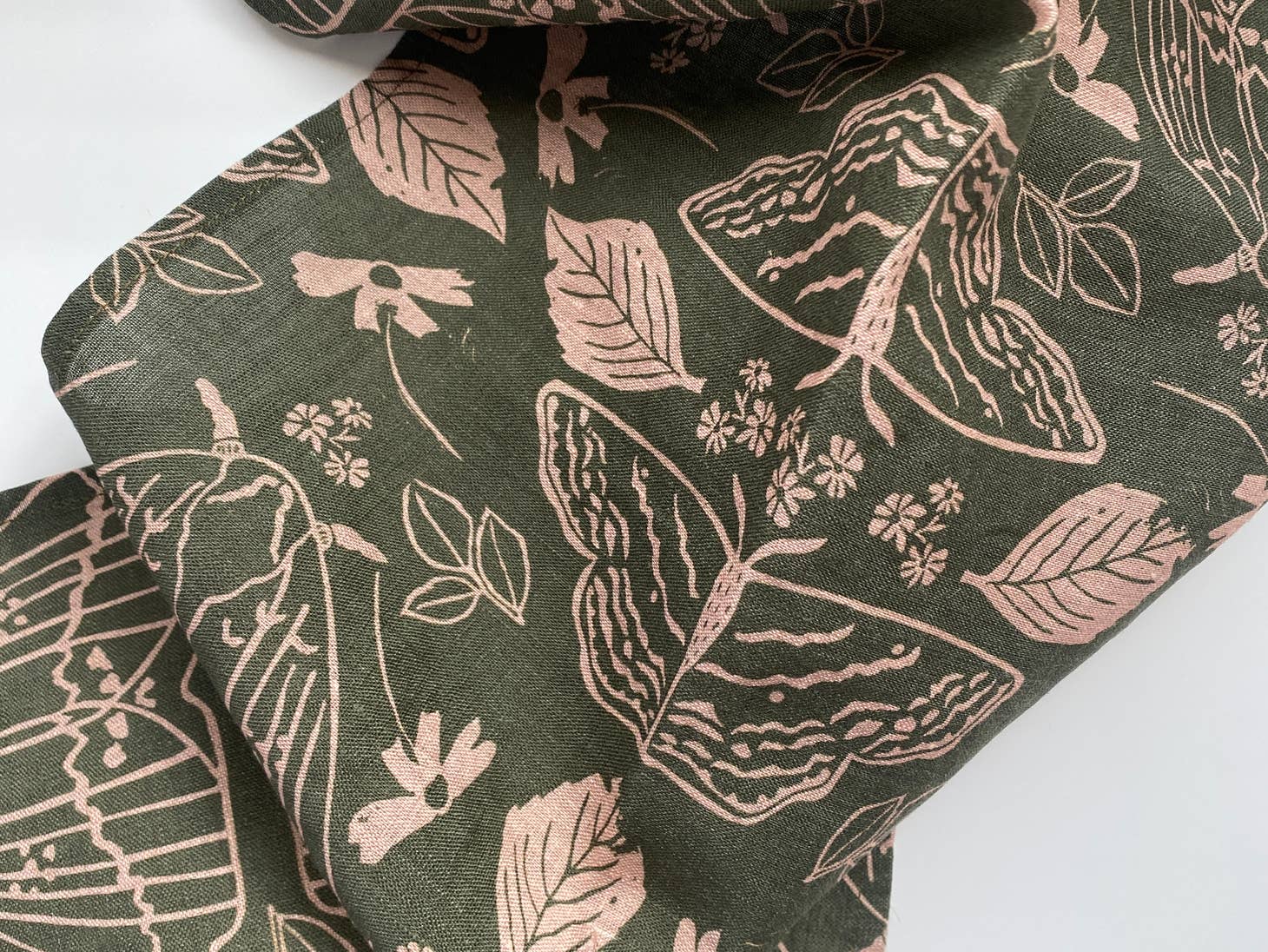 Emily Ruth Prints
Emily Ruth Prints' work makes us want to spend more time at home. We carry her laser-printed linens and sustainable dish cloths, but she also makes gorgeous bags and tees. Emily's gorgeous designs evoke the nostalgia of nature.
Shop Emily Ruth Prints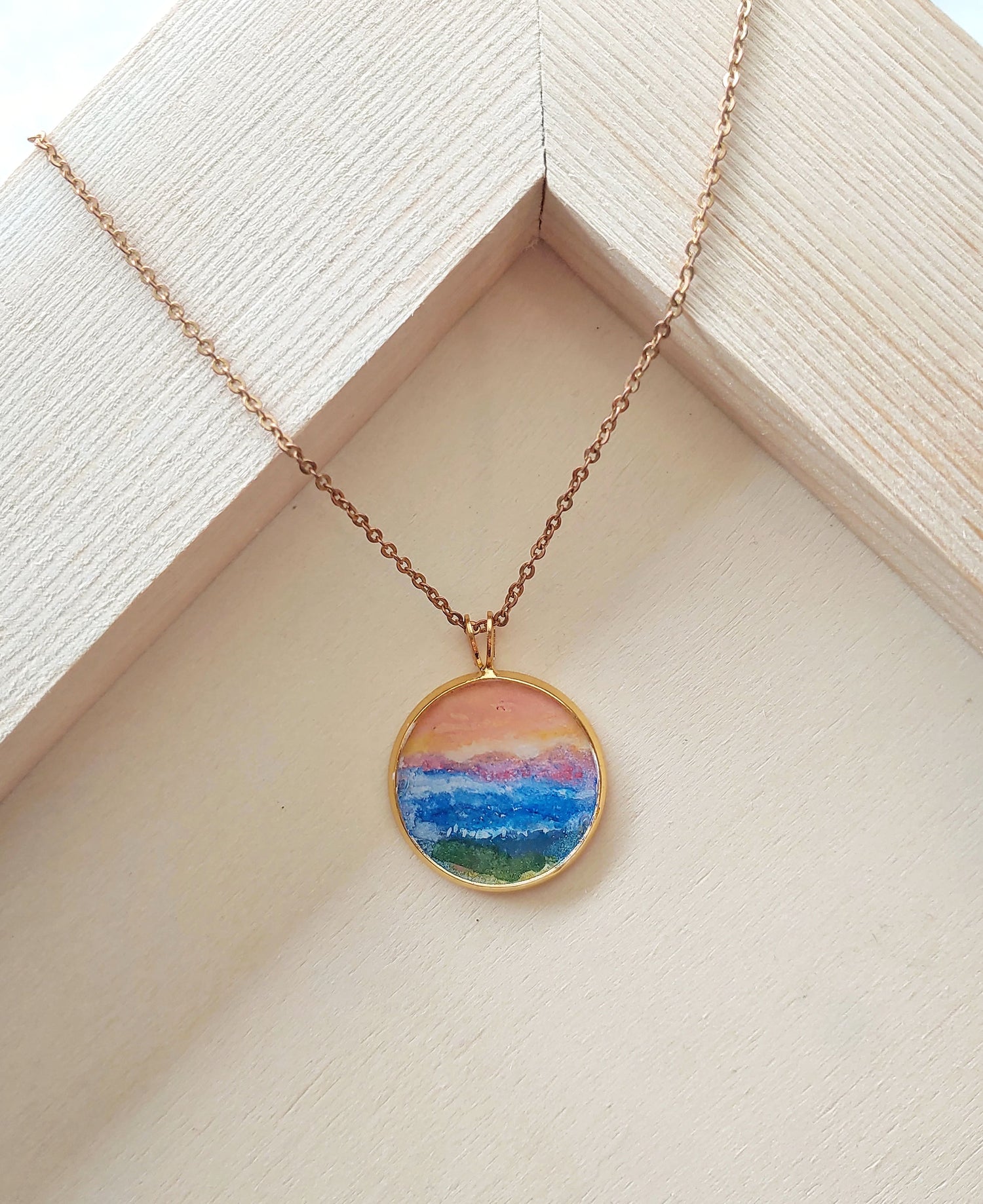 Flowerleaf Studio
Jocelyn combines art and function in one-of-a-kind jewelry pieces using various mediums. We are particular fans of her Blue Ridge Mountain scene pendants, which she hand-paints in exquisite, tiny detail.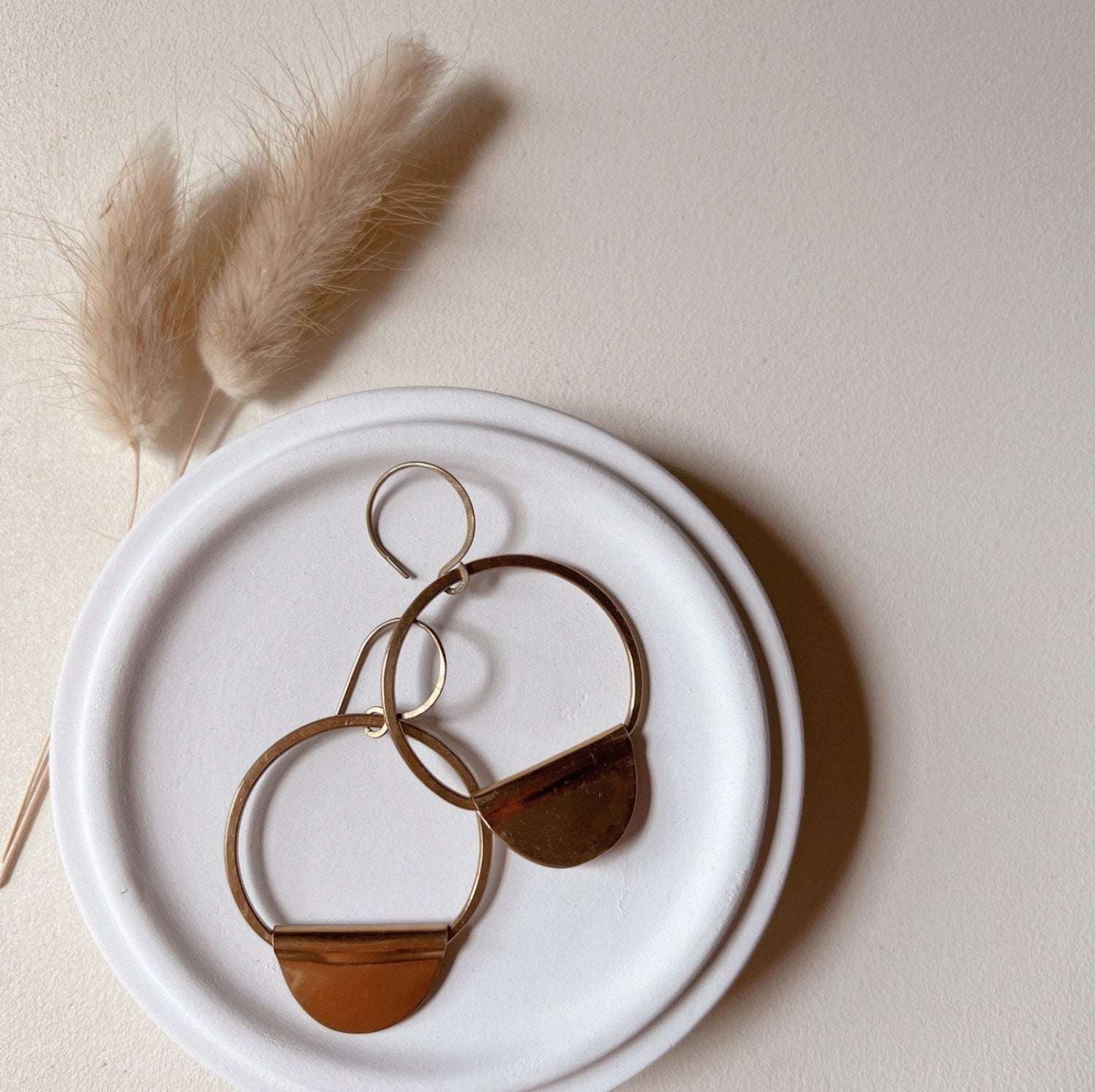 Free Range and Feral
Maggie's gorgeous jewelry pieces bring out the cool girl in all of us. Working in brass and beadwork, her rustic, bohemian brand translates beautifully to many personal styles. A Free Range & Feral piece is something to treasure for a long time.
Shop Free Range and Feral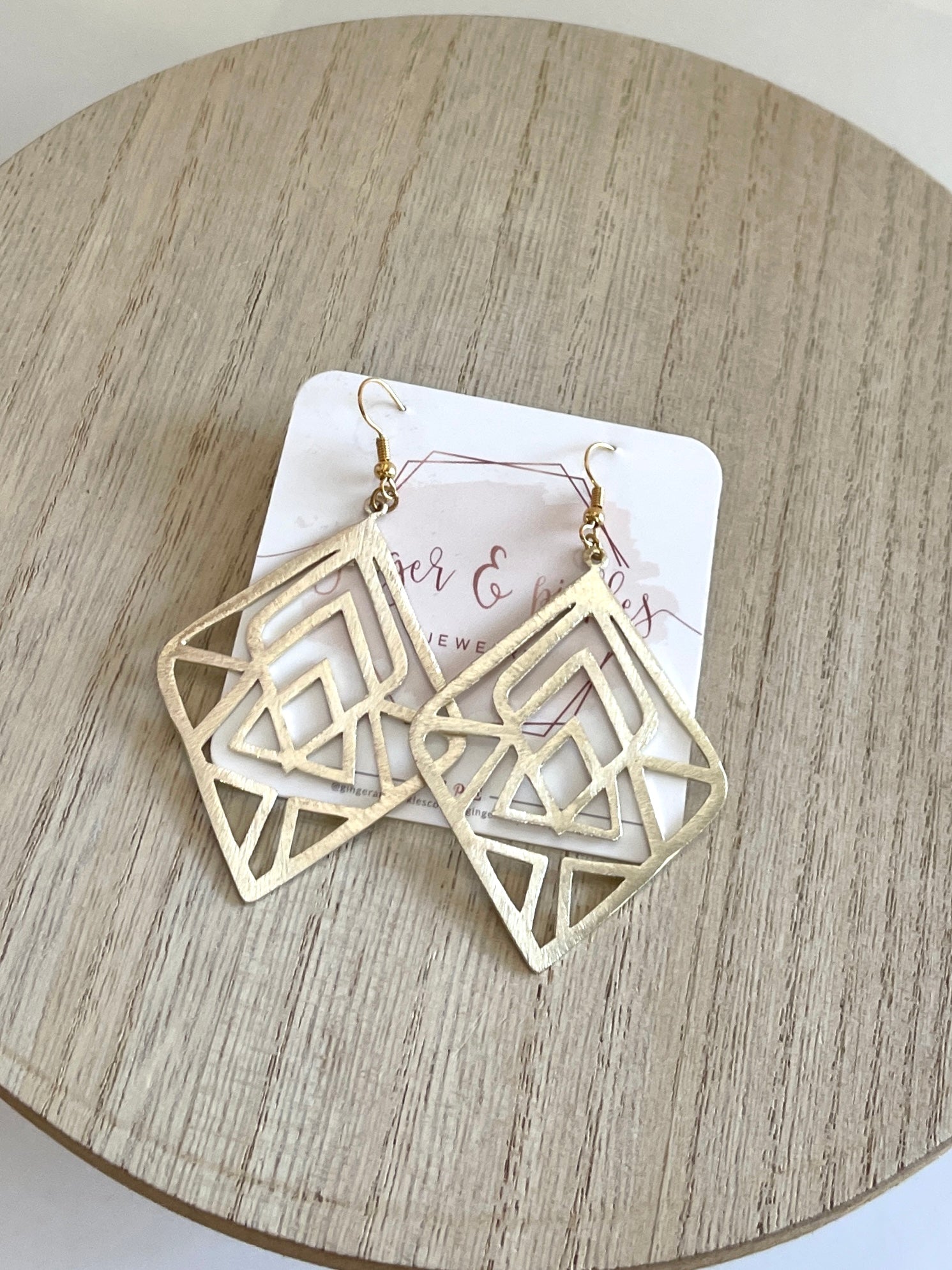 Ginger and Pickles
Michelle creates interesting jewelry pieces, ranging from geometric earrings to real amazonite bead necklaces. Our customers' particular favorite are her Micro Affirmation necklaces, which include a message to the recipient to remind them of the beauty and strength they hold.
Shop Ginger & Pickle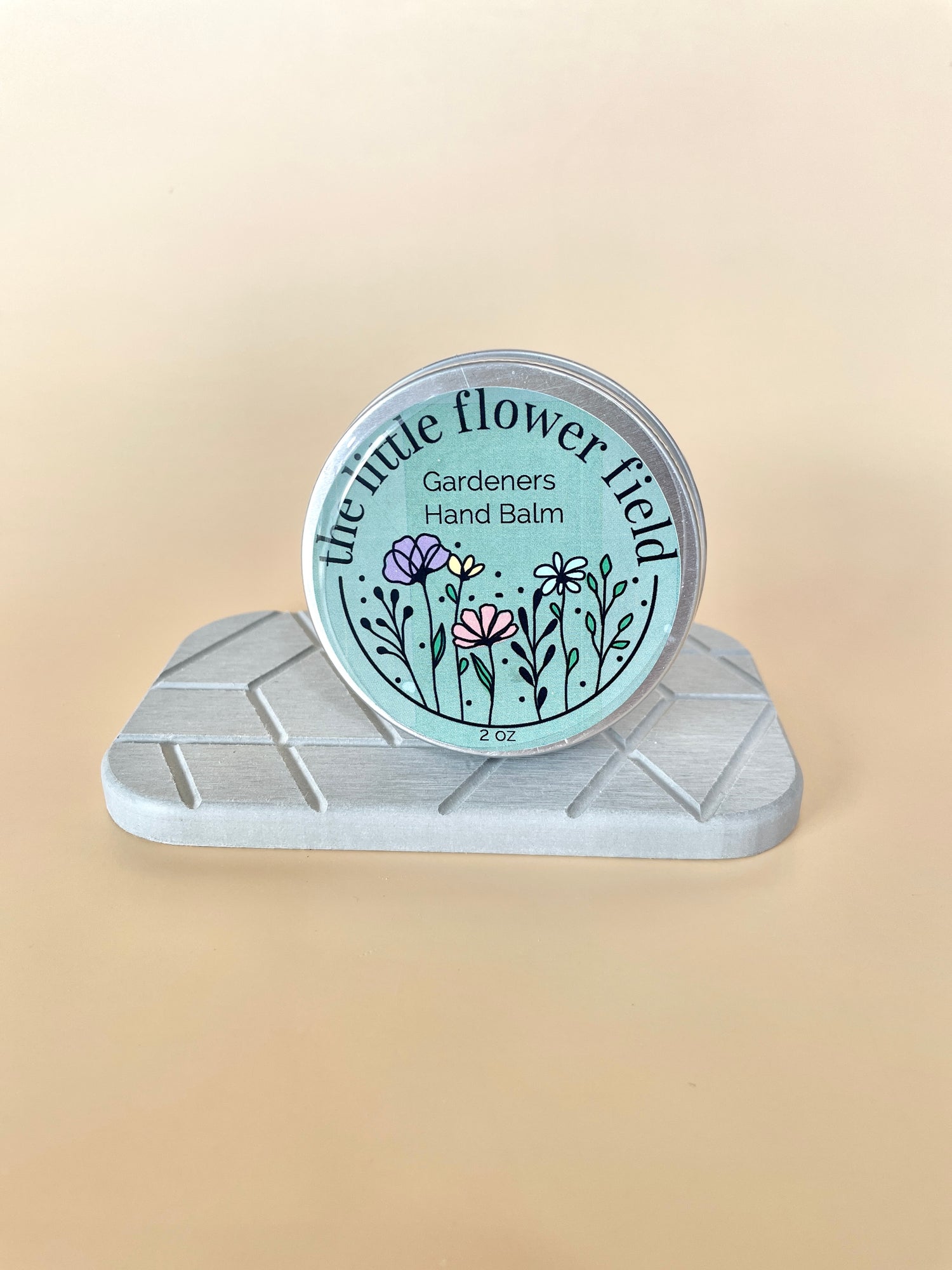 Little Flower Field
The Little Flower Field has grown from a small family farm producing specialty cut flowers, herbs, and pumpkins for the local markets to a maker of handcrafted bath, body, and wellbeing products. They embrace good land stewardship & sustainable production and wish to create natural skincare products that are beautiful, affordable, and nurture wellbeing.
Shop Little Flower Field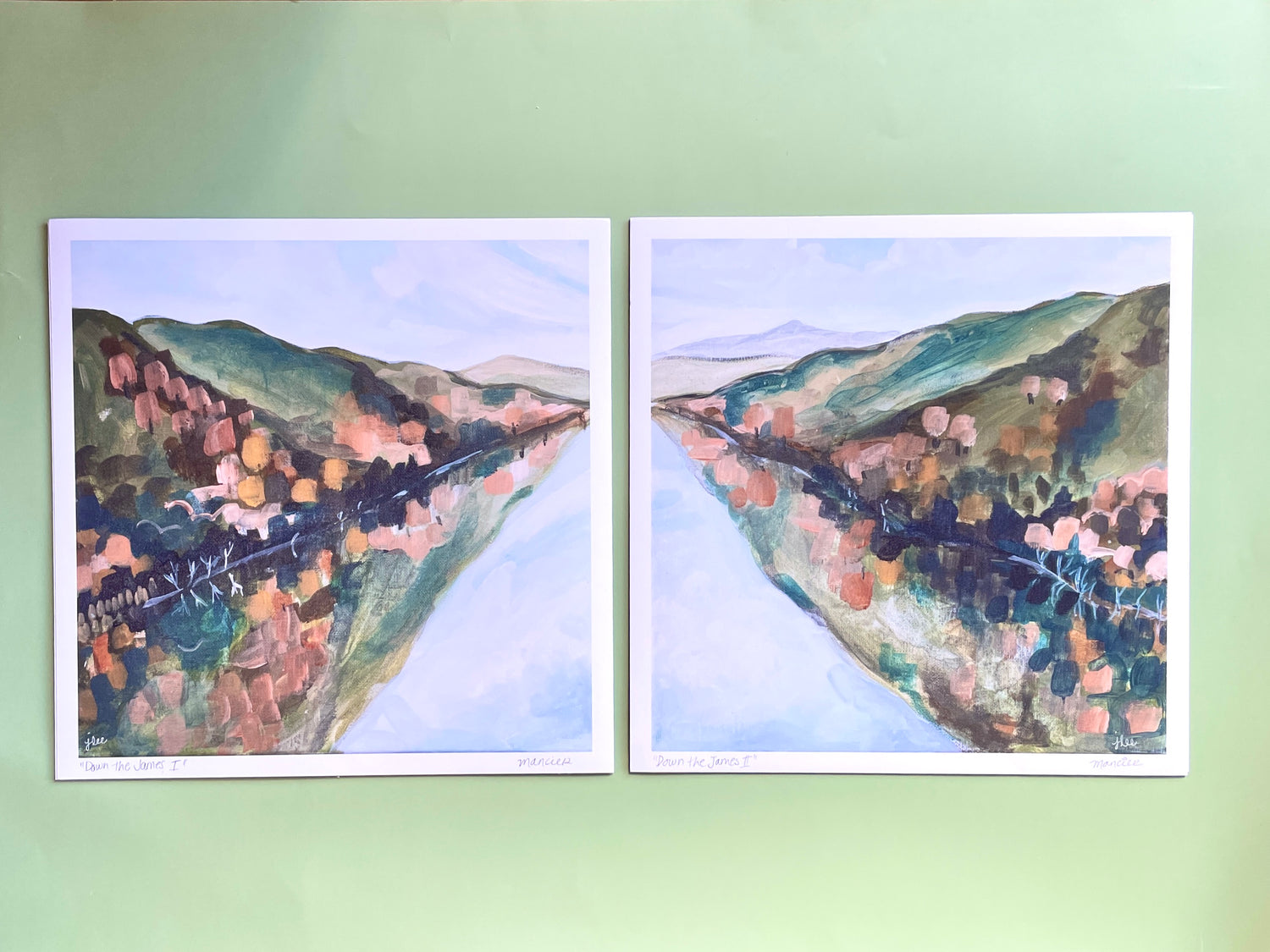 J Lee Mancier
Jen takes inspiration from the natural scenes around her, day-to-day still lives, and women who inspire her. Her awe-inspiring art is even better in person, and makes a great statement in your home or office. We love carrying her prints, and sometimes original work!
Shop J Lee Mancier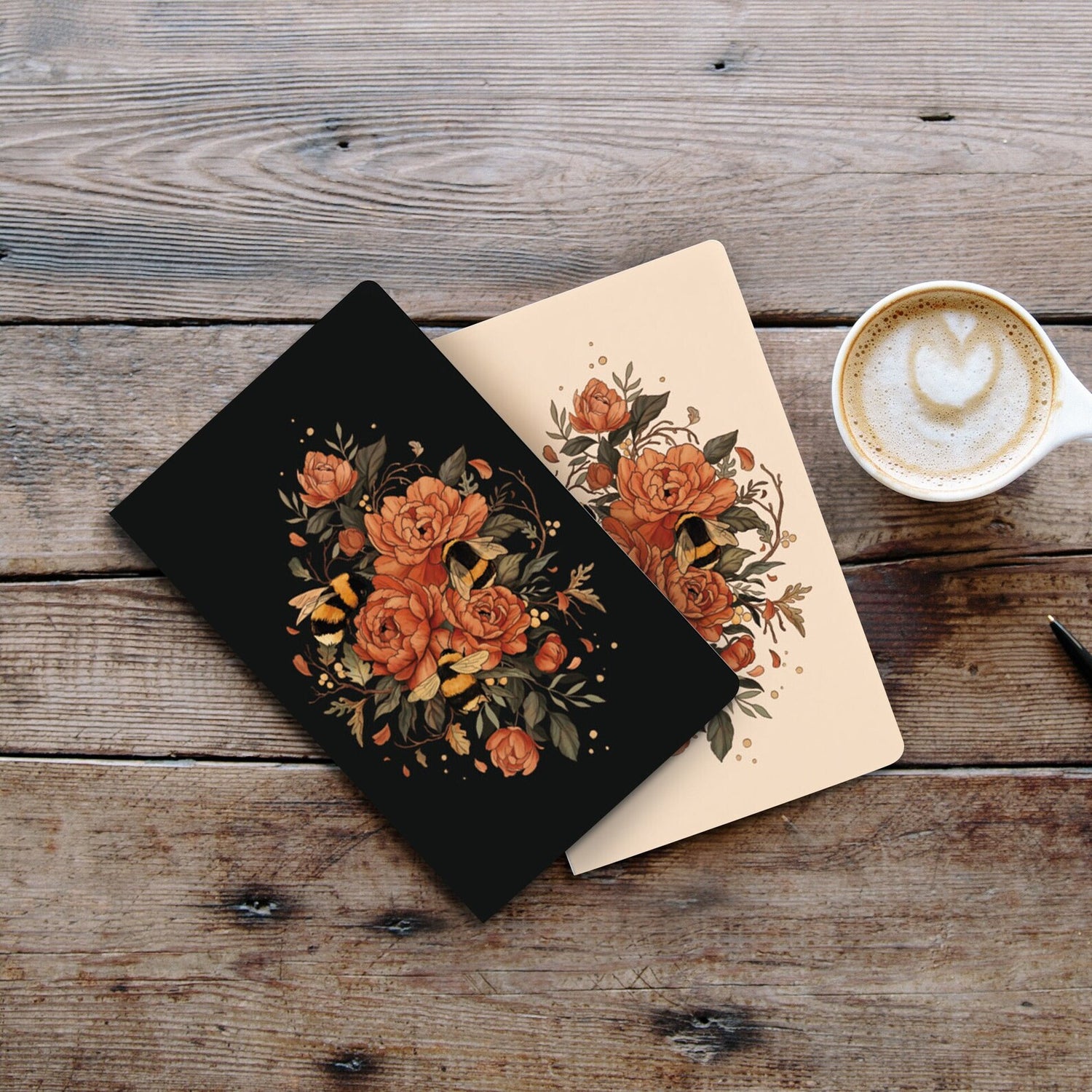 Joanna Garcia Art
We met Joanna at a couple years ago at a holiday market, where we were delighted and awed by her beautiful, whimsical artwork. Her creations are a little love note to animals and botanicals, and make their way onto art prints, cards, and stickers.
Shop Joanna Garcia Art